Everything came after a good training in the hard winter, just after 2013 season finished. Things had gone well athletically for Abel, but he was still worried about the long-term future. In 2013 he won everything in the discipline of 20 inch Trials, riding for a French brand. The possibility of creating a future just riding competition was almost impossible, after getting these titles and taking care about making a good communication of them, he was not able to get any main sponsor that could support him the coming seasons.
The conversation at home that day was crucial. It was decided to start a new stage, with a long time in mind. The plan was to create a brand of bikes and components. It was definitely a tough challenge for everyone, there were a lot of economical investment, time and hard work, and that could be hard to mix with training and competitions. But as good trialist, the hard and toughest way is the one we love . The idea was to produce a quality brand, born of pure competition, and that is where it was born, in May 2014.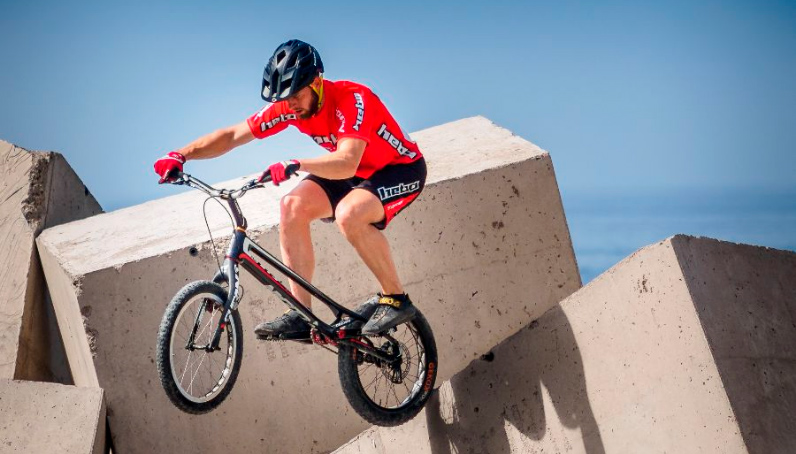 From Clean Trials, the main goal is to provide a great service for our customers and dealers, respecting equally both of them. For us, a new customer deserves the same treat as a big dealer, we take care of each one finding the best solution. We have a wide program of parts in stock to assembly customized bikes, even our dedication to large production series is also maximum. That´s another of our missions. When you unpack our brand new bike, you just have to fit the front Wheel and go riding, training or competing in the World cup. We try to mix everything under the same brand: competition, service, availability and support.
Production and Distribution
Our products have been produced using the latest technology and manufacturing procedures, passing extensive tests in the laboratory and in sections before going into mass production. When we start the mass production, we are completely sure that these part works well and efficiently. All of our products, including wheels, are assembled and hand-crafted in our workshop in Spain. Only this way allows us to control every single detail of our bikes. Our products are sold in our website or through dealers or authorized distributor. This strong cooperation, enables us to invest a lot in I+D, develop more and better products constantly…
Trial has changed and evolved a lot during last years. Riders train harder, they are stronger, they jump higher and longer…the position on the bike is totally different now. In Clean, we try to find the perfect products to fit in your bike, to help you jump higher and longer. Making the innovation real and apply it into products takes a long time, sacrifice, tests and huge investments. Abel Mustieles and CLEAN development team spend months and big efforts to achieve the goals and make the new technical solutions and products available for all users with a clear target to bring TRIALS to the next level: TRIALS 2.0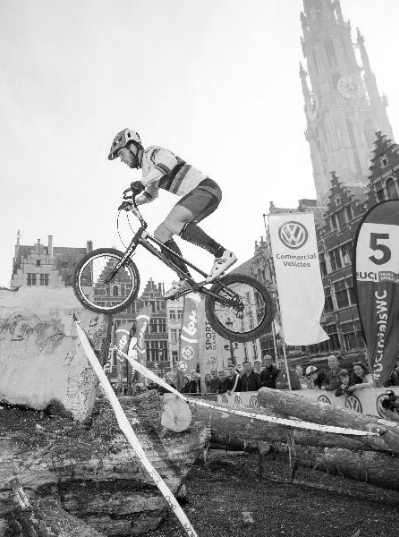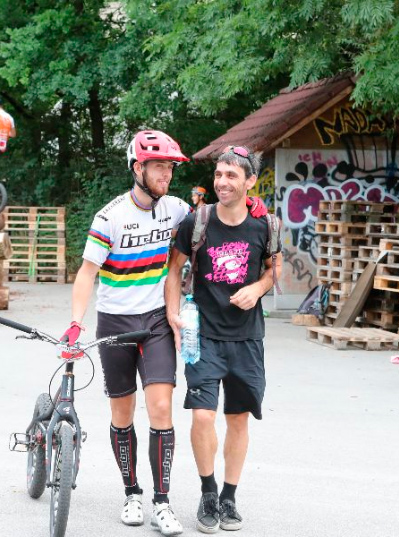 CLEAN BIKES was born with the clear target and mission to bring not existing technical solutions up to now in the BIKE TRIAL world. Only from the high competition demands and perspective, the improvement points and needs can be detected. Looking for not existing solutions means innovation, and CLEAN was born with this unique target.
Only the hard-working and tireless spirit of all CLEAN team can guarantee a continuous evolution. This strong character is reflected into each bike, frame or components where the unconformity to keep on evolving never stops.
Innovation, high performance and functionality are not against state-ofthe- art design. The perfect blend of astonishing designs, premium materials and latest technologies make CLEAN the new benchmark in this high- demanding discipline, where even the most minimal details count.
Only the handcraft, the special care of every single detail, the passion, the commitment, the technology and the premium materials used during development, manufacturing and assembling processes of our bikes and components can guarantee maximum levels of quality and a sublime finish.
CLEAN builds bikes for the best ones. Our race team has won more than 60 European and World Championships. We support them in his road to success providing them our best carbon fiber and aluminum styles, duly fine-tuned an perfectioned together with them, year after year.
CLEAN is the fruit of more than 20 years practicing BIKE TRIAL, training and competing at the highest level. The entire CLEAN team, led by Abel Mustieles and his family, work hard every day to transfer all his passion for this sport into their bikes and parts. One whole life around BIKE TRIAL.