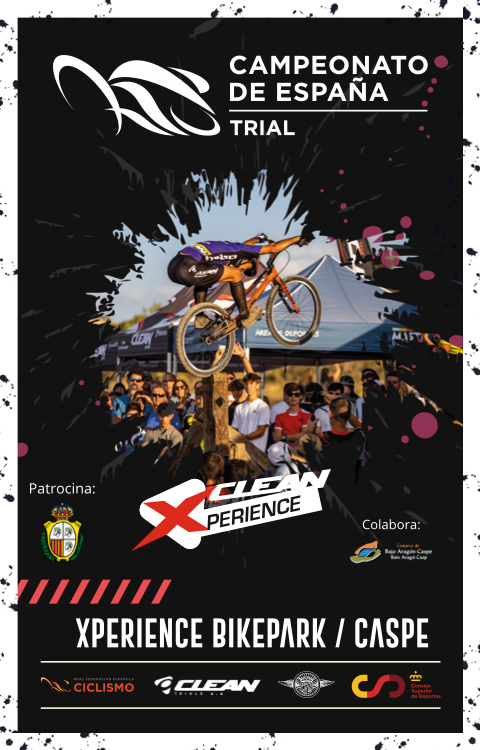 The Clean Xperiece is back on track. Next June 10th we´ll celebrate the Spanish Trialbike race. We´ll be waiting for you!
Where will the event take place?
Paddock area is available for clubs and teams. All aplications must be recibed before May 31st.
Paddock area will be located just in the Bike Park.
Please, be aware to arrive before 08:00 on June 10th.
La competición #CLEANXPERIENCE Trophy
The competition will start in the morning including all the categories in natural sections. The Elite Finals will be in the afternoon down at the Bike Park.
The inscriptions can be done by clicking here at the Aragón Federation´s website.
For those who don´t have a license, are able to ride the competition by paying an extra insurance fee.
We will inform here where registration dates are available.