Guisando (Ávila): One of our favorite Spanish places for natural trial bike training.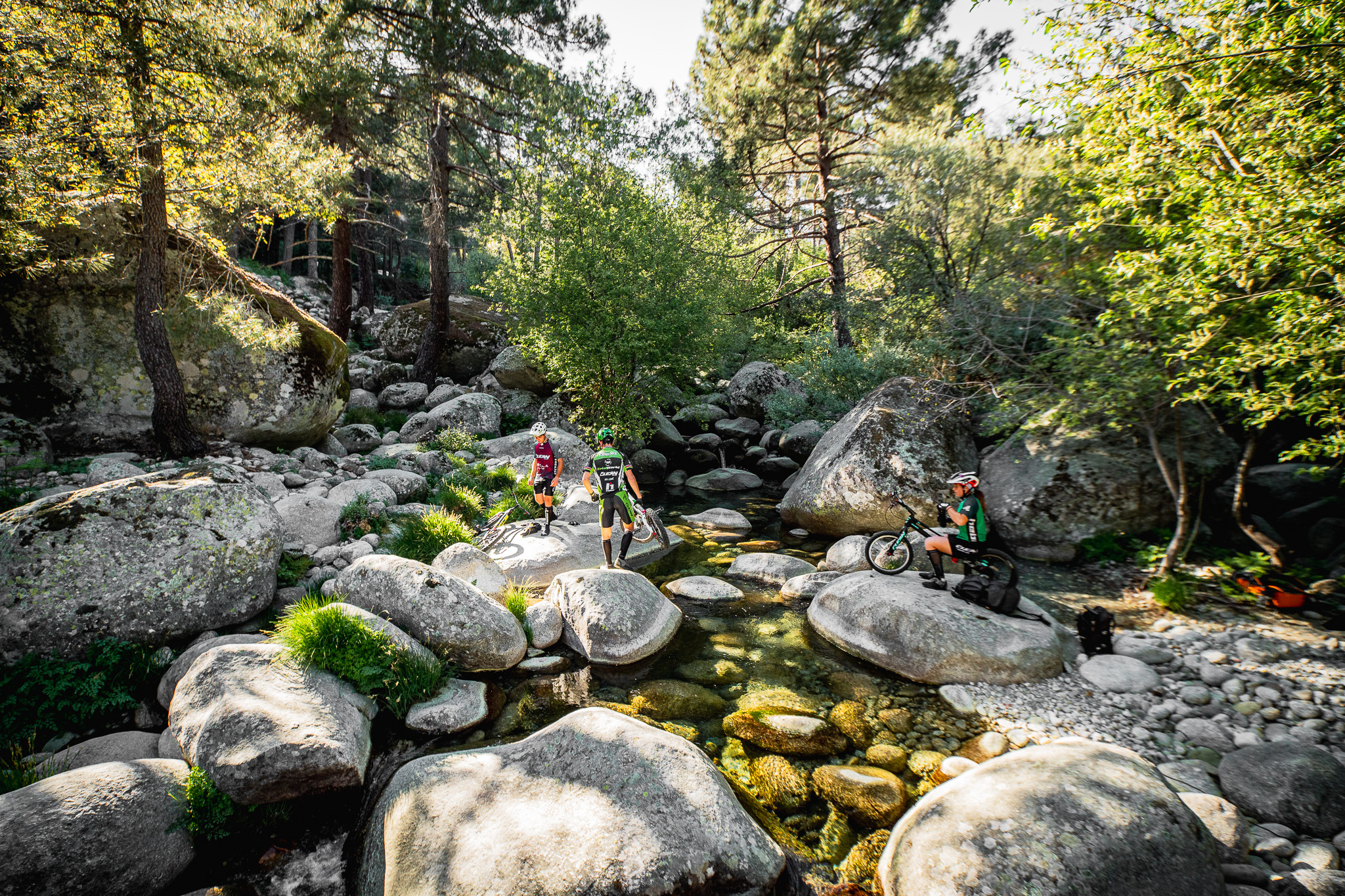 Are you looking for a cool spanish place in the heart of nature to train naturally with your trial bike?
During the summer, the heat can be intense on the peninsula, but of course, you still want to enjoy your trial bike. In this second installment of our Best Spots Check, the Clean Factory Team invites you to discover one of our favorite places to train in a natural environment, with plenty of shade, cool and crystal-clear waters, and idyllic pools to rest after a good session. Today, we're talking about "Guisando."
A few days ago, we traveled with Vera Barón, Dani Barón, and Borja Conejos (3 of our elite Team riders) to this small town in Ávila. There, in the Pelayos River bed, we were able to experience the essence of bike trials among friends. This spot is filled with natural features and offers endless possibilities. Furthermore, if you enjoy training with the risk of falling into the water, you'll surely love this place. Take a look at this video and evaluate it for yourself ;)
Guisando is a small town located in an exceptional natural environment in the province of Ávila, offering a wide range of challenges for biketrials riders of all levels. It boasts stunning landscapes and diverse terrain, including pools and small water jumps by the river. In addition to being an incredible place to train, you can enjoy its pools. Taking a refreshing dip after training is a must, allowing you to have an amazing day immersed in nature. It has become a paradise for biketrials enthusiasts.
Here's a great photo of Borja Conejos that captures the essence of the place.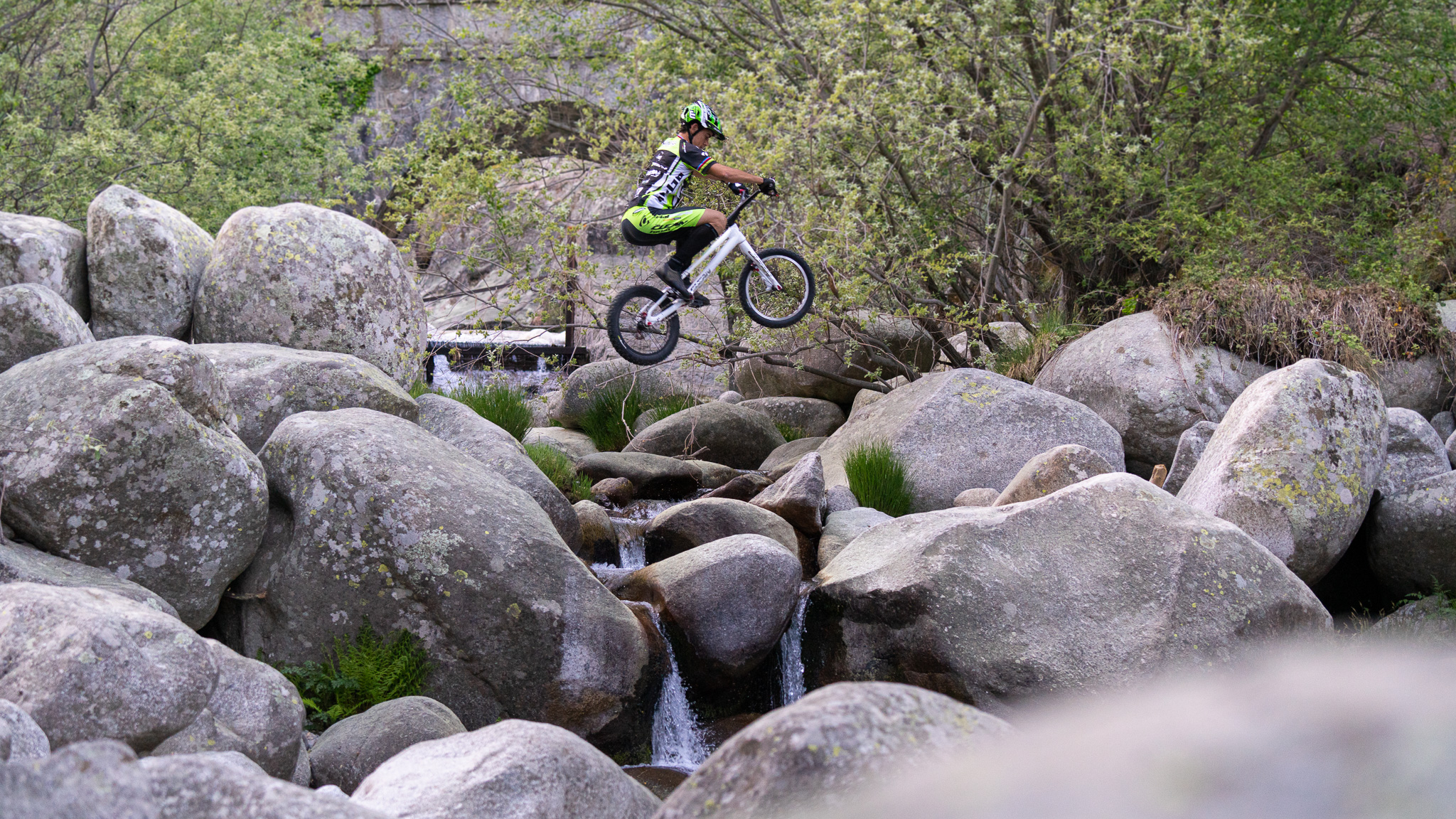 And finally, here's some useful information about Guisando. Don't hesitate, you can now start planning your next getaway.
Location: Guisando, Ávila, Spain
Coordinates: 40.2233504700109, -5.152140966577929
Terrain: River, pools, granite.
Difficulty: Varies depending on the rider's skill level
✅ HIGHLIGHTS: Shade in summer, pools to rest after training, endless possibilities, natural ride.
If you want more information about Guisando or have any questions, feel free to contact us through our Instagram account. We're here to help! Stay tuned for more episodes of Best Spots Checks coming soon.
Discover the excitement and beauty of Guisando on your next biketrials adventure!