Revolutionizing the World of Trial
After months of design and testing, our freewheel hub is now available to the public!
Compared to a regular freewheel, the integrated system in the hub provides much more rolling capacity, as the chain only engages when you pedal, while it remains stationary the rest of the time. Moreover, our freewheel hub offers the highest number of clicks in the market, releasing 270 engagement points, which is twice as many as the current top-of-the-line model.
The hub consists of several parts
Body: Made of aerospace-grade aluminum, anodized in black. Tapered walls for maximum rigidity and strength. On the right side, the body features recesses for the springs and pawls.
Sleeve: Where you slide the 12mm diameter thru-axle. Made of aluminum.
Bearings: This hub includes 4 sealed bearings – two in the body and two in the core.
Integrated Cog: We opted for fixed cogs without threads or washers. The teeth that engage with the pawls are directly pressed into the inner face. Optionally, we will have aluminum fixed cogs available in a few weeks to make the hub super light. The provided cog is made of a material called SCM440. Furthermore, our cog is designed with a narrow-wide profile, ensuring perfect chain engagement. Due to this design, no lockring or tightening tool is necessary.
Other Components: 6mm outer washers, 3mm washer between bearings, dust seal, thru-axle.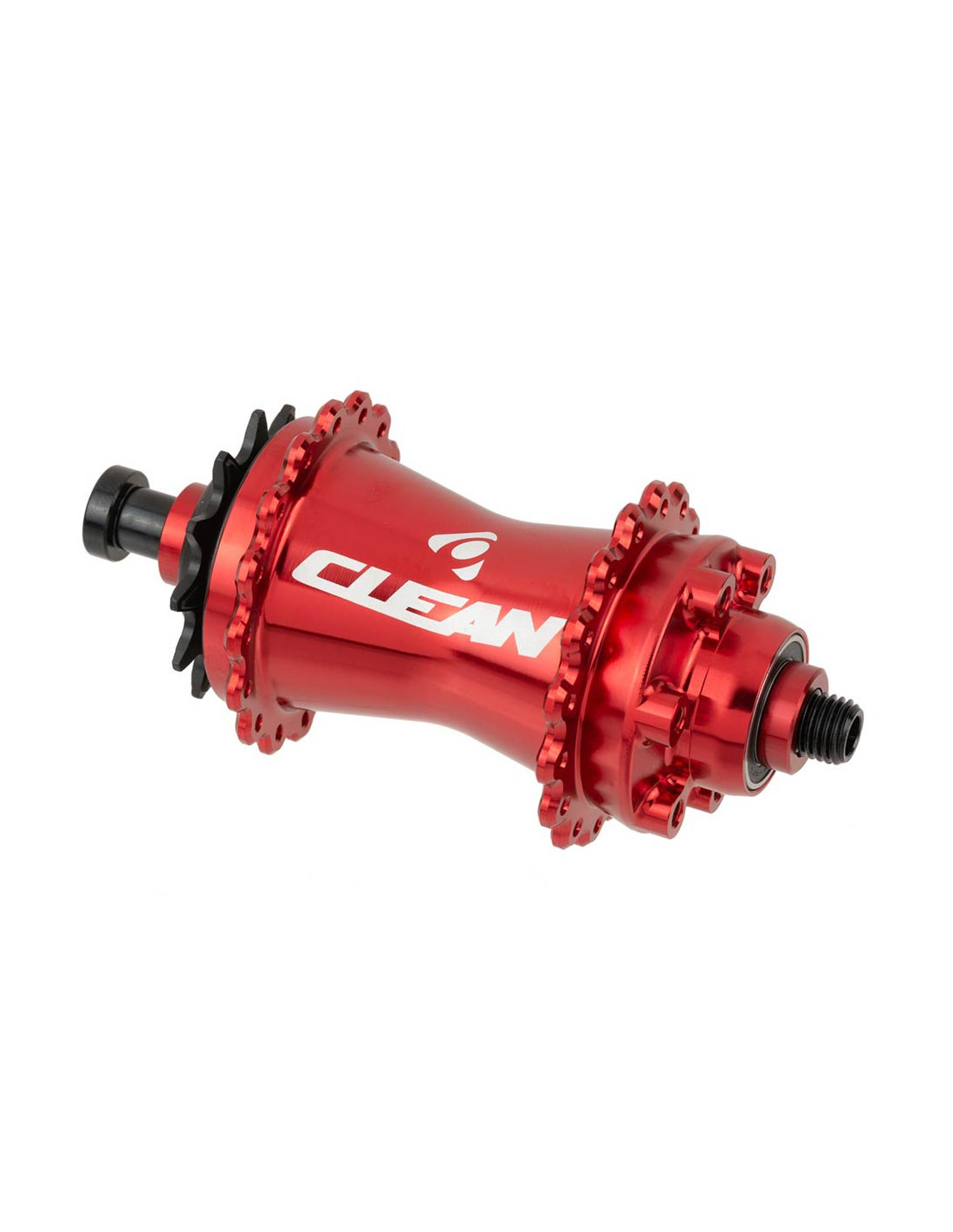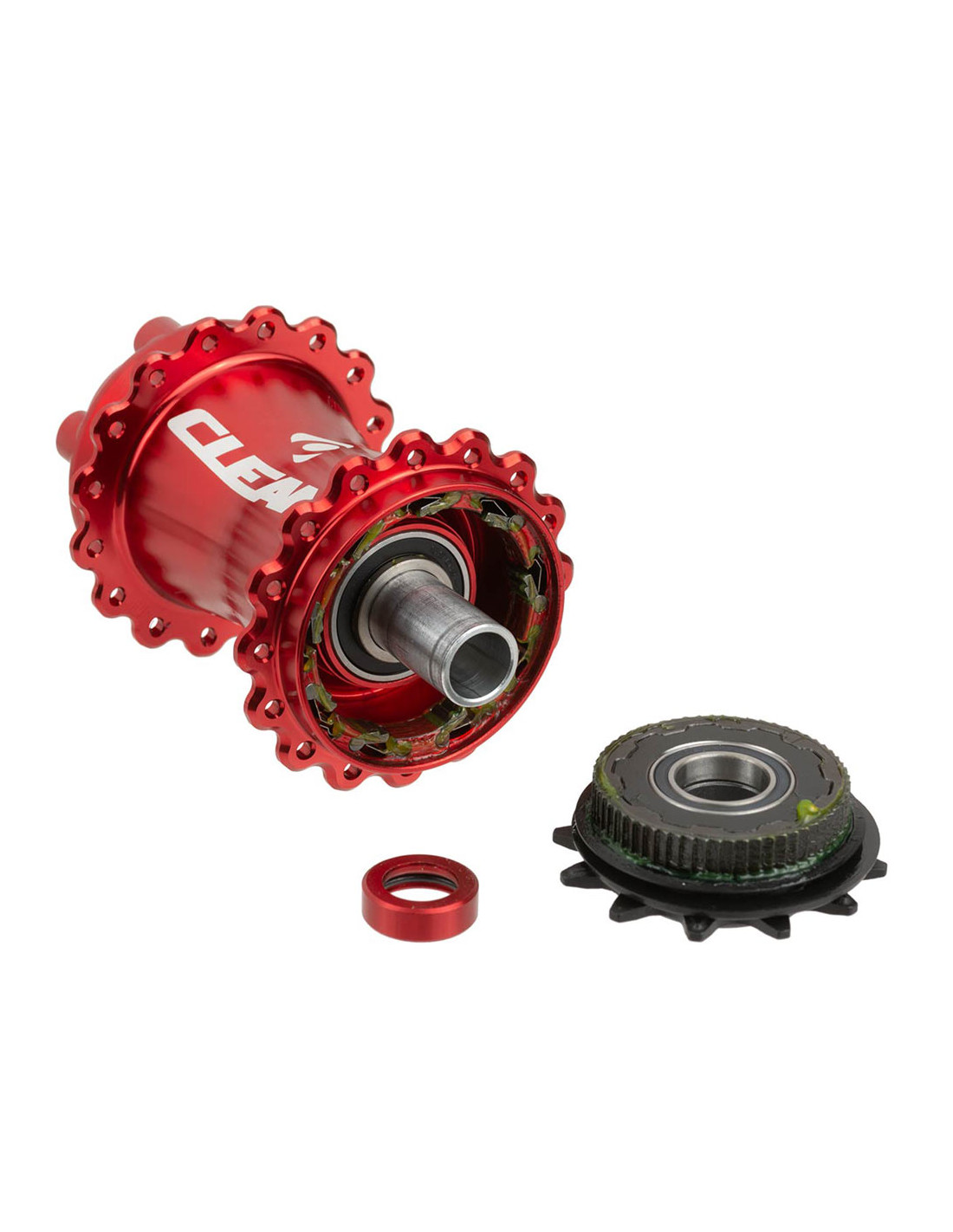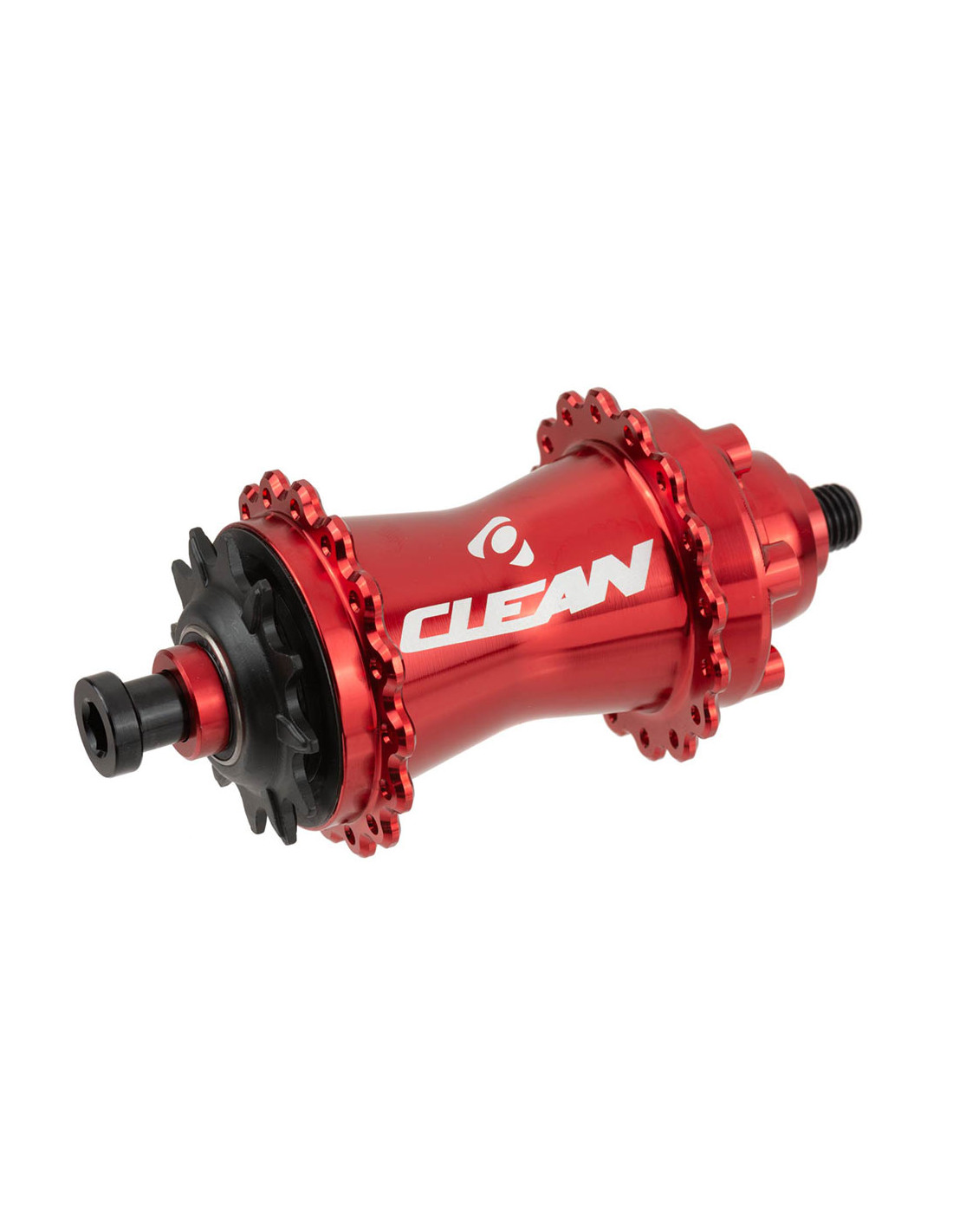 Stay up-to-date with the latest news from the trial biking world and find out about all the innovations in the CleanTrials universe.
Click on any article to access the English version.